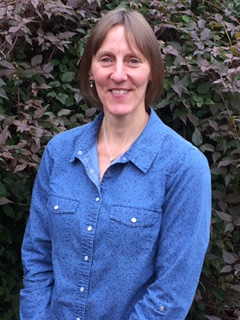 Gillian has been involved with Queensferry Care for over 20 years and is now joint manager along with Liz.
Where do or did you work?
The Haven
When and why did you get involved with QCCC?
Gillian became involved with QCCC as a volunteer in 1998 to facilitate 'Who Cares' carer training sessions and support the Carer Support Group. Gillian was then employed as Carer Support and Development Worker in 2000 until the contract was transferred to VOCAL in 2015. Gillian has also had a stint as Day Care Coordinator (2010-2014), and now as job share Manager since 2014.
What hobbies and interests do you have?
Gillian enjoys reading, films, walking and jogging.