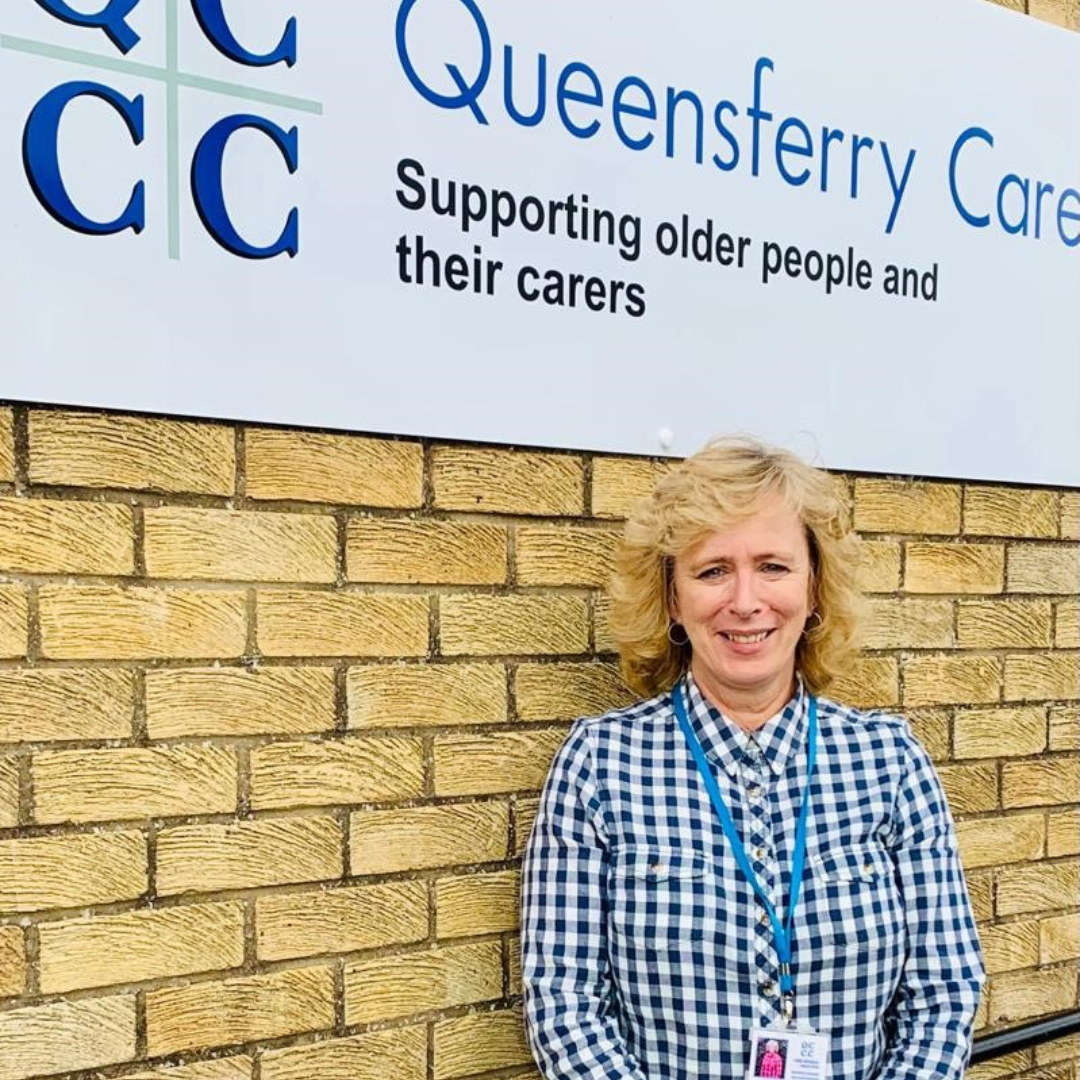 Day Opportunities Support Worker
Linda works as a Day Opportunities support worker. Originally from Edinburgh she has lived in the Ferry since 1994.
Where do or did you work?
Linda originally worked for the social work department in Children and family units which she loved, but since living in the Ferry and having a family she wanted to work closer to home and was fortunate enough to work at Rosebery Playgroup for nearly 10 years. Linda became a relief support worker for Queensferry Care in 2017 and then a permanent member of the day care staff in 2019. Linda says QCCC is a great place to work, she has had the privilege of meeting and getting to know so many special service users, she could not find a more rewarding and enjoyable job, every day is different full of fun and laughter.
When and why did you get involved with QCCC?
Linda loves the sense of community in Queensferry and originally became involved with the fundraising team for QCCC and through this went on to join the team in a paid role.
What hobbies and interests do you have?
Linda loves being outdoors, spending time with her family and meeting up with friends for a catch up. She enjoys cooking, reading, scrabble, suduko and gardening.