We are hiring
Updated: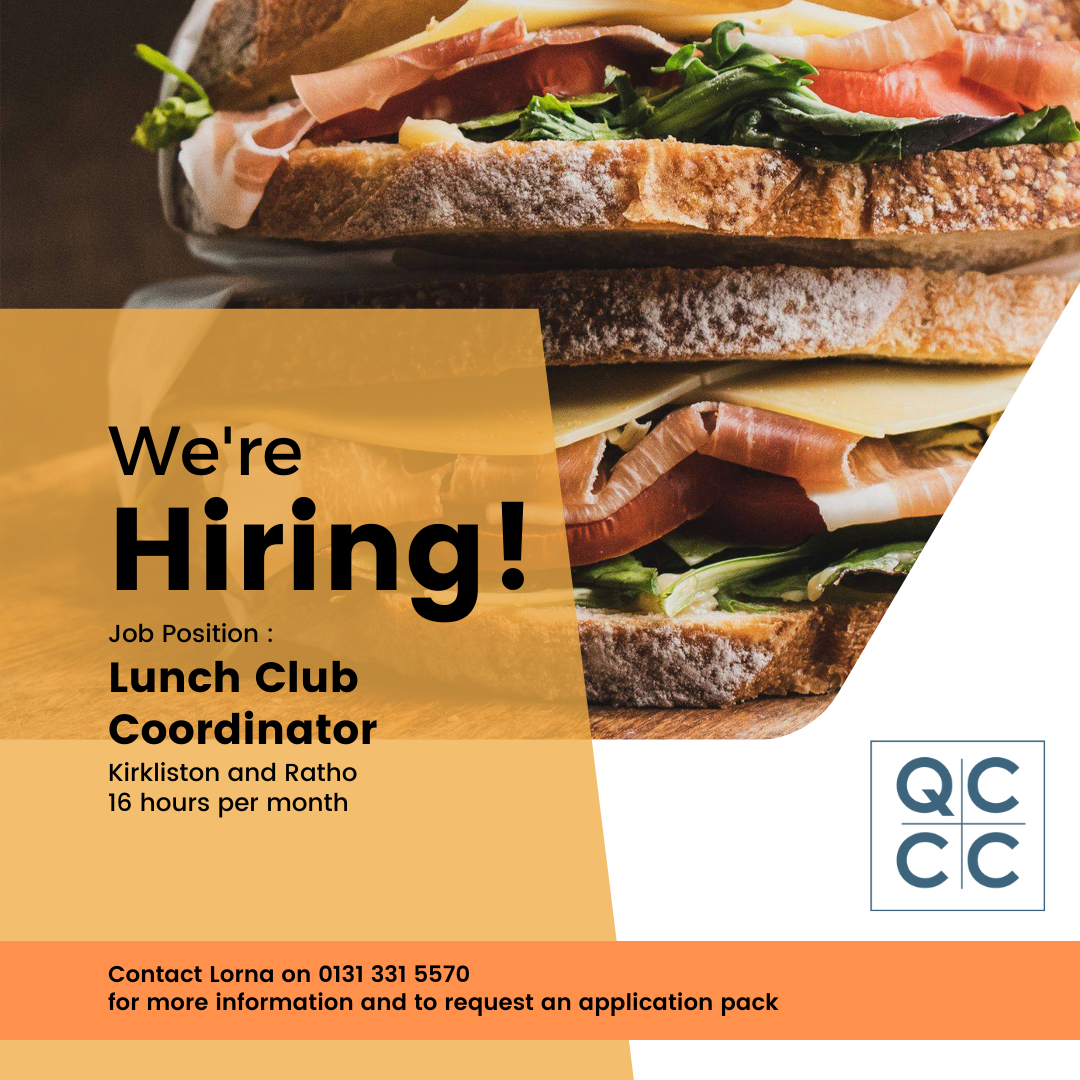 Queensferry Care is recruiting a Lunch Club Coordinator to work 16 hours per month. The position is funded to March 2023.
Queensferry Care have the opportunity to provide lunch clubs in Kirkliston and Ratho. The aim of the lunch club is to provide a welcoming space that older people can enjoy food together, an opportunity to socialise with peers, make new friends and have a regular occasion to look forward to.
If you enjoy the company of older people, want to make a difference, have the knack to serve food that appeals, hold an up to date Food Hygiene Certificate or be available to attend training on 26th May and can host the Lunch Clubs on 1st, 2nd, 3rd and 4th Thursday of each month, this position could be perfect for you.
Interested? Contact Lorna on 0131 331 5570 for more information and to request an application pack.