QCCC celebrates 30 years of service
Updated: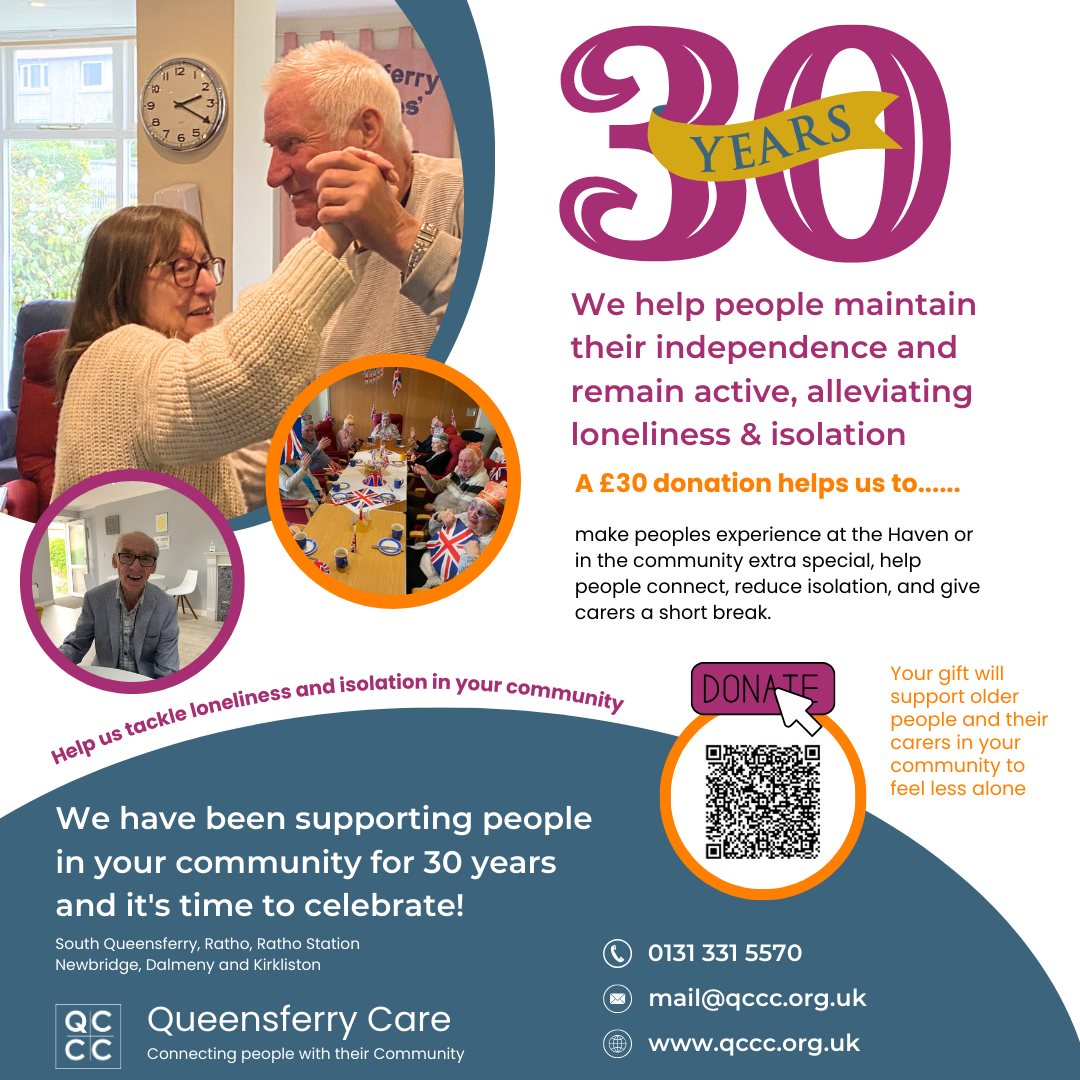 We have been supporting people in South Queensferry, Ratho, Ratho Station, Newbridge, Dalmeny and Kirkliston for 30 years and it's time to celebrate!
We help people maintain their independence and remain active, alleviating loneliness and isolation. £30 donation helps us to make peoples experience at The Haven or in the community extra special, helps people connect, reduces isolation and gives carers a short break. Your gift will support older people and their carers in your community feel less alone.
You can make a donation https://www.justgiving.com/campaign/qccc30 or send a cheque, made payable to Queensferry Churches' Care in the Community to The Haven, 25B Burgess Road, South Queensferry, EH30 9JA.