Volunteers needed
Updated: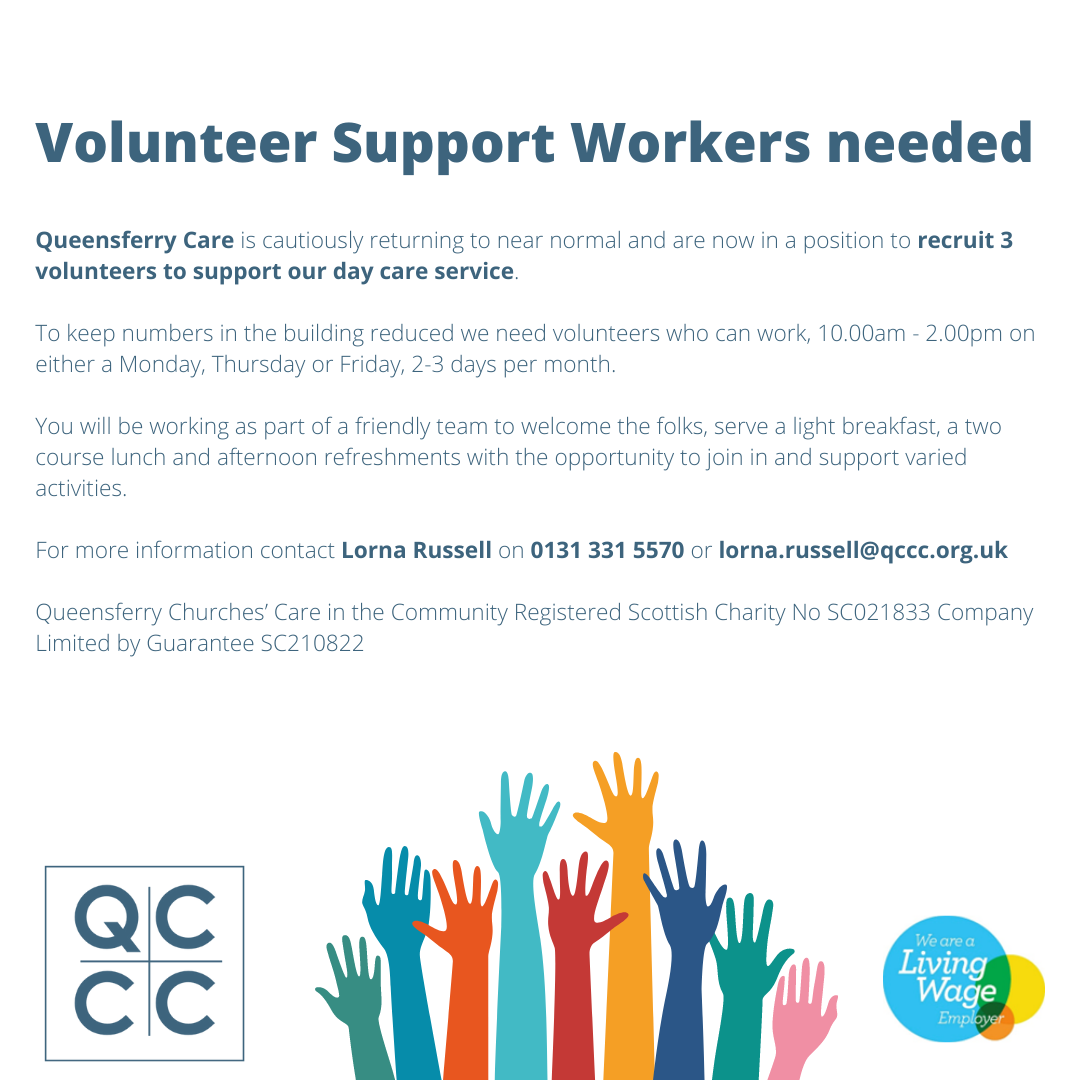 Queensferry Care is cautiously returning to near normal and are now in a position to recruit 3 volunteers to support our day care service.
To keep numbers in the building reduced we need volunteers who can work, 10.00am - 2.00pm on either a Monday, Thursday or Friday, 2-3 days per month.
You will be working as part of a friendly team to welcome the folks, serve a light breakfast, a two course lunch and afternoon refreshments with the opportunity to join in and support varied activities.
For more information contact Lorna on 0131 331 5570 or lorna.russell@qccc.org.uk